Keynotes.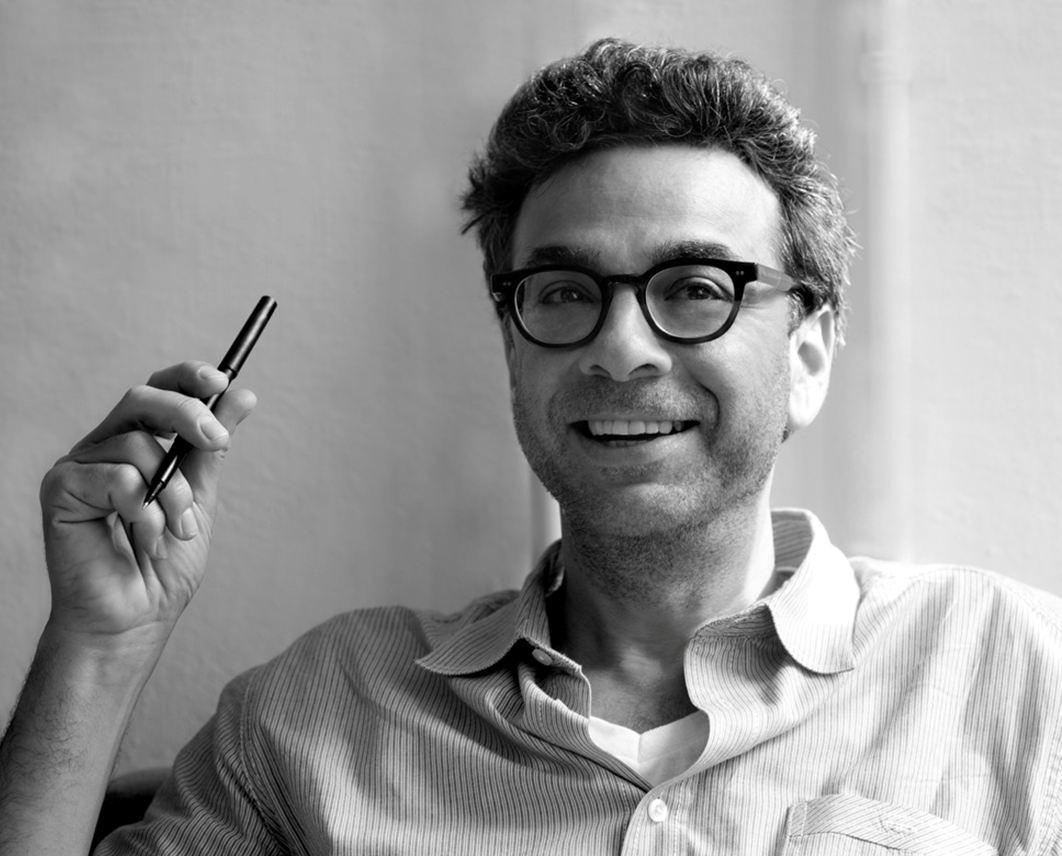 Stephen Dubner
Co-Author, Freakonomics
An award-winning author, journalist, and radio and TV personality. He is best-known for writing, along with the economist Steven D. Levitt, Freakonomics (2005) and Super Freakonomics (2009), which have sold more than 5 million copies in 35 languages. Presenting 8/28.​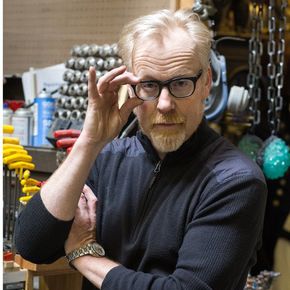 Adam Savage
Former Co-Host, Mythbusters
An internationally renowned television producer, host, and public speaker. He spent 10 years in commercial and film special effects working for clients such as Nike and Coca-Cola, and films like Star Wars, A.I, and the Matrix trilogy. Adam has built everything from theater sets to miniature particle accelerators, from spaceships to animatronic arms. Presenting 8/29.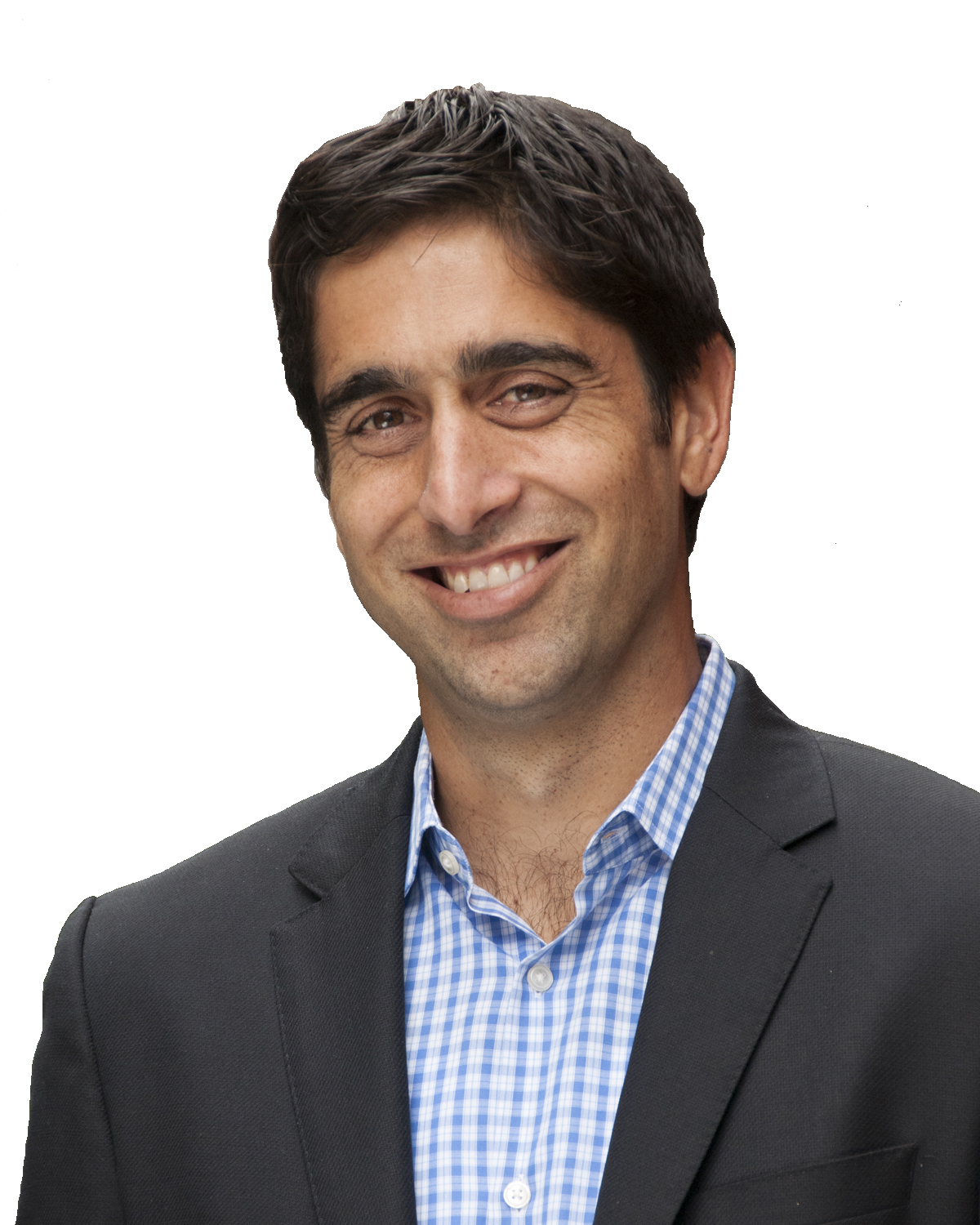 Amit Ahuja
Vice President of Ecosystem Development, Adobe Systems
Amit Ahuja is the Vice President of Ecosystem Development at Adobe where he is responsible for building and managing strategic partnerships and initiatives. Prior to this role, Amit was the Head of Emerging businesses and the GM of Adobe's DMP business. Amit also spent 7 years in Adobe's Corporate Development Group where he executed numerous transactions including acquisitions of Omniture, Scene7, Efficient Frontier, Demdex and Auditude. Amit joined Adobe via the acquisition of Macromedia where he was in the Corporate Development Group focusing on mobile and video. Amit began his career at Hambrecht & Quist as a technology investment banker and also spent several years at a technology start up. Amit has a B.S. from University of California, Berkeley and a MBA from UCLA's Anderson School of Management.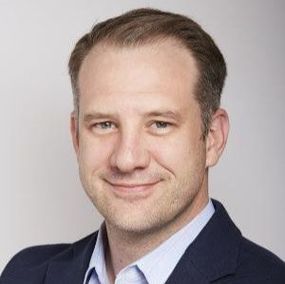 Dan Waters
​Chief Marketing Office - Europe and The Americas, Groupe Bel
At Fromageries Bel, Dan heads brand strategy, marketing communication development and innovation for Bel's core brands (The Laughing Cow, Mini Babybel, Boursin, Leerdammer and Kiri) for Europe and The Americas. Prior, he was the CMO for Bel USA. Dan has more than 20 years of experience within the consumer business markets. He started his consumer experience at Gap Inc., then went on to work in home care group for Clorox. Dan then joined Barilla Brands, leading the pasta sauce business and the Wasa Brand. Post Barilla, he launched a beverage startup and experienced his industry through a new lens.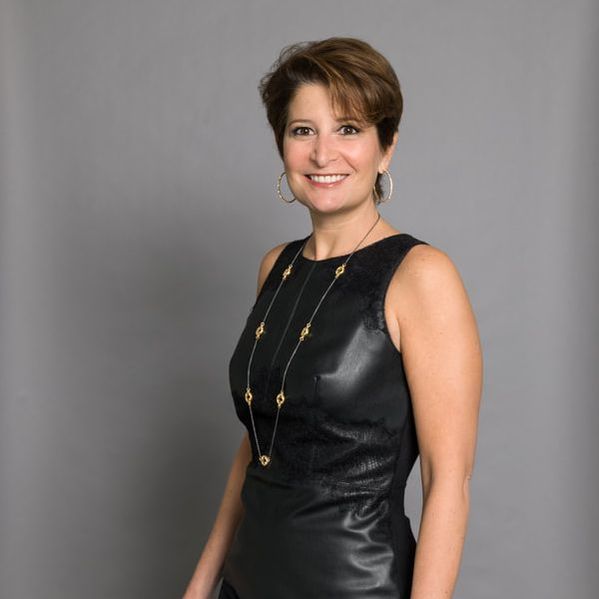 Julie Fleischer
​Vice President of Product Marketing, Marketing Solutions Neustar
Julie Fleischer spearheads product marketing for Neustar's award-winning Marketing Solutions portfolio. She develops and delivers simple, straightforward narratives that help brands rewire marketing efforts to create engaging conversations in the connected world. Ms. Fleischer has been a driving force for change and innovation in the industry, pushing the limits of data and analytics for simpler and more transparent advertising for over 20 years. Ms. Fleischer was Content Marketing Institute's Content Marketer of the Year, 2013. She is also a proud Board Member of She Runs It, paving the way for women to lead at every level of marketing and media.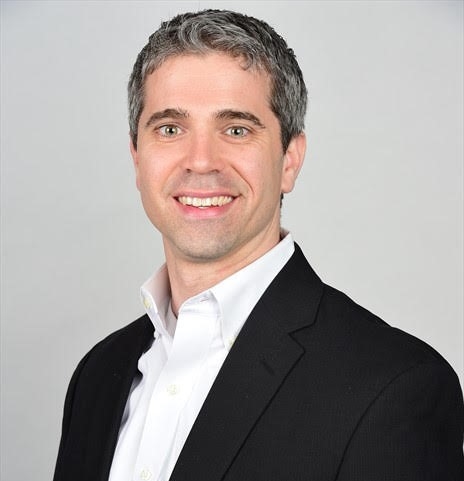 Sean Alpert
Vice President of Product Marketing
Sean is a Vice President of Product Marketing at Salesforce, where he has been for the last 7 years. He is in charge of the messaging and positioning for Einstein Analytics, complete analytics built on the world's #1 CRM. He also is in charge of PR, AR, pricing and packaging, demos, events for Einstein Analytics. Prior to this role, he created the keynote presentations for CEO Marc Benioff as well as the other executives at the company. Before Salesforce, he worked in marketing at Cisco Systems, Amazon.com, and Appian Corporation. He attended Dartmouth College for undergrad and got his MBA at Kellogg.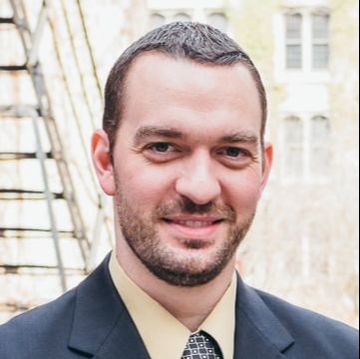 ​Jonathan Wray
Director of Einstein Analytics Product Management Salesforce
As a pioneer of AI, Analytics and Machine Learning, Jonathan is shaping the future of business analytics and has positioned Salesforce at the forefront of the industry. He has been focused on driving strategic initiatives for Einstein Discovery for the past two years. Jonathan's product expertise keeps Salesforce dedicated to future thinking and prepared for market shifts that impact of new technologies and product development.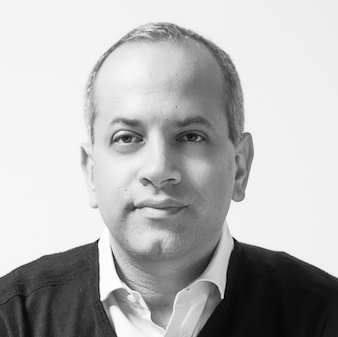 Jonah Goodhart
Jonah Goodhart, SVP, Oracle Data Cloud
Jonah Goodhart is SVP, Oracle Data Cloud and co-founder of Moat, a New York based Analytics company acquired by Oracle Data Cloud that focused on driving success for brand marketers and premium publishers. Moat is at the forefront of helping shift digital advertising away from impressions and clicks and toward new models of attention. Jonah was the Founding Investor and Board Member of Right Media (acquired by Yahoo!), Founding Partner of WGI Group, and Co-Founder of Billions.org. Jonah was also a member of Mayor Bloomberg's Council on Technology and Innovation.
Featured Speakers.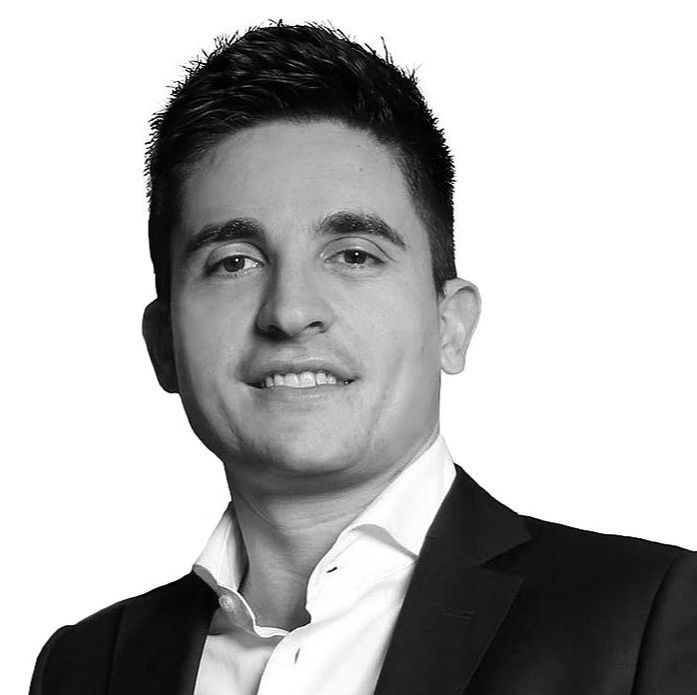 Andrea Carcano
Founder and Chief Product Officer, Nozomi Networks
Andrea Carcano is an expert in industrial network security, artificial intelligence and machine learning, and has published a number of academic papers on the subject. His passion for cybersecurity and solving the unique challenges around ICS became the focus of his PhD in Computer Science from the Universita degli Studi dell'Insubria. Carcano worked on the European Commission Power Plant Security Program, was a Senior Security Engineer for global oil and gas supermajor Eni and most recently developed software that detects intrusions to critical infrastructure control systems. In his current role at Nozomi Networks, Carcano is helping build a new generation of ICS Security products.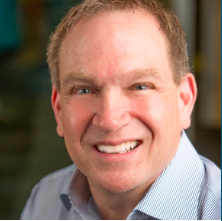 ​Bob Muglia has over 20 years of management and leadership experience. He currently serves as CEO of Snowflake Computing, the only data warehouse built for the cloud. Prior to Snowflake, Bob was president of Microsoft's $16 billion Server and Tools Business, responsible for products such as Windows Server, SQL Server, System Center and Windows Azure. He also led several business groups at Microsoft including Developer Tools, Servers, Office, and Online Services. Following Microsoft, Bob was EVP of Software and Solutions at Juniper Networks. Bob holds a bachelor's degree in computer & communication science from the University of Michigan.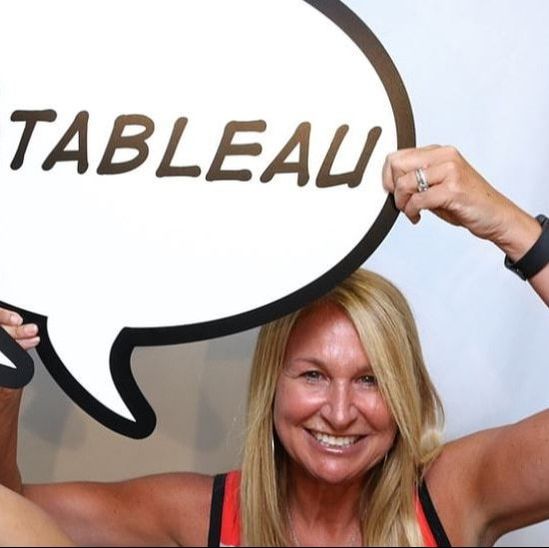 Cheri Kaplan-Smith
Strategic Account Manager, Tableau
Cheri is focused on evangelising Tableau's mission to help people see and understand data. Cheri has been in the high tech industry for over 25 years with almost 15 years in the Business Intelligence space. She has been responsible for initiatives related to organisational transformation, mergers, acquisitions, and start-ups. Cheri has a M.Ed from Harvard and a BA & BS degree from Boston University. Cheri loves to travel, practice yoga and spend time with her family.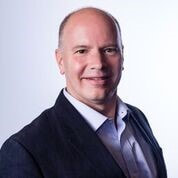 Chris O'Connor
IBM Watson IoT
​Chris O'Connor is the Head of Sales, IBM Watson Internet of Things. The Internet of Things (IoT) is a focus on the recent maturity of device intelligence which has created a wealth of information, data, that can be arranged for operations, value, and insights. While it relies heavily on existing internet technologies, it expands in scope to include physical devices (e.g. robots, cars, home appliances), specialized protocols (e.g. Modbus, OPC, DNP3), physical analytics (e.g., pressure, temperature, torque), and a unique partner network. Chris's current responsibilities are focused on growth of this area for clients and IBM.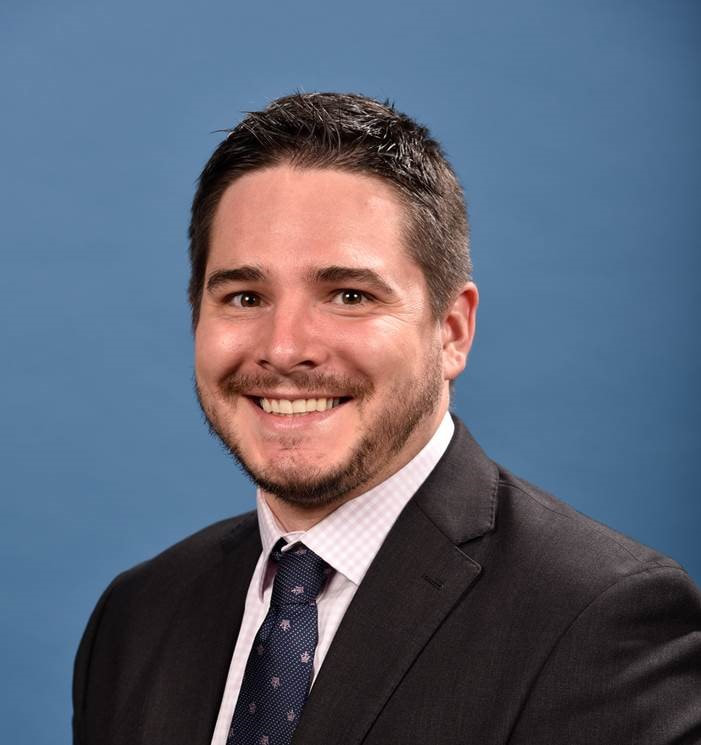 David Bencs
Director of Basketball Analytics, Orlando Magic
David just completed his eighth season with the Orlando Magic. In his current role, he oversees the franchise's analytics efforts related to personnel decisions, coaching, and sports performance. In his first four seasons, he was responsible for business analytics, ticket pricing and revenue management, and marketing research. Prior to joining the Magic, David was a Research Analyst at TNS. The Hungarian native holds BS and MS degrees in Economics from the University of Pecs and he also has MBA/MSA dual degree from Ohio University.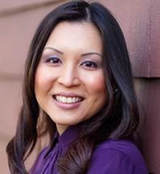 Diane Leung
Director of Data Science and Analytics, Acxiom
Diane Leung is a Director of Data Science and Analytics for Acxiom Marketing Solutions which is responsible for enabling true people-based marketing with identity resolution and rich descriptive and predictive audience segmentation. Diane leads the analytic development of Acxiom's syndicated data products offering within the US and across the globe. Prior to her current role, Diane managed Acxiom's analytic offerings for its largest TV client, one of the biggest MVPDs in the US. Diane holds a Master's of Science degree in Marketing Science from Columbia Business School. She also received a Bachelor's of Arts degree in Economics from Wellesley College.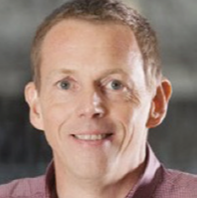 James Guszcza
US Chief Data Scientist, Deloitte
Jim is the US chief data scientist of Deloitte Consulting, and a member of Deloitte's Advanced Analytics and Modeling practice. Jim has extensive experience applying predictive analytics techniques in a variety of public and private sector domains. He has also spearheaded Deloitte's use of behavioral nudge tactics to more effectively act on model indications and prompt behavior change. Jim is a former professor at the University of Wisconsin-Madison business school, and he holds a PhD in the Philosophy of Science from The University of Chicago. Jim is a Fellow of the Casualty Actuarial Society and on its board of directors.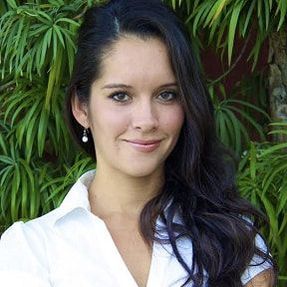 Jess Lella
Solution Consultant, Tableau
Jess Lella is a Solution Consultant at Tableau where she helps customers solve technical problems and visualise their data. Before coming to Tableau she was a data analytics consultant for a large consulting firm where she fell in love with Tableau. Jess lives in Manhattan Beach California and loves to spend her free time doing Pilates, reading and going to the beach.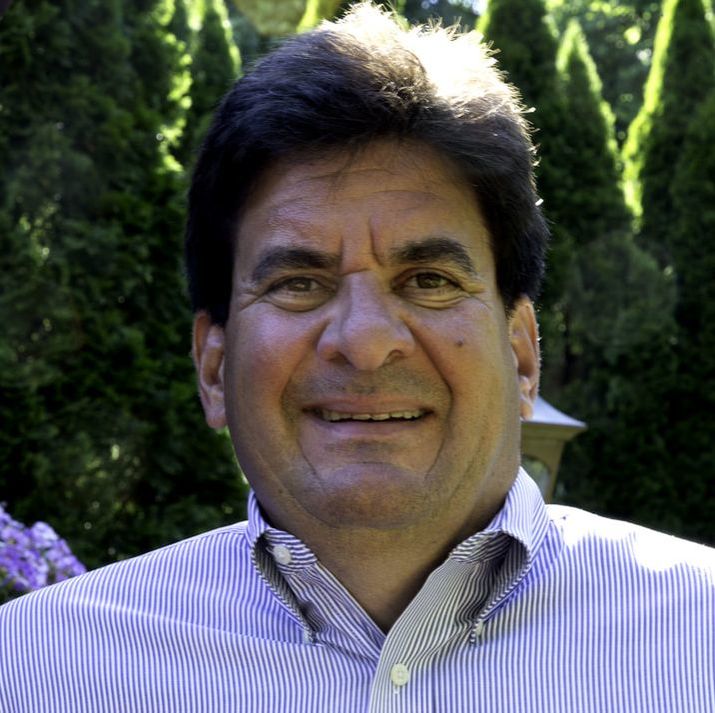 Joe Coletti
General Manager, Teradata Customer Journey Practice
Joseph Colletti is a senior executive and business leader bringing extensive success and expertise in delivering state of the art marketing capabilities to global Fortune 500 corporations. Joe has 25 years of experience in helping organizations deliver on the promise of CRM and Customer Journeys. Prior to joining Teradata, Joseph lead the High Tech vertical practice at Merkle, a high-performance marketing agency.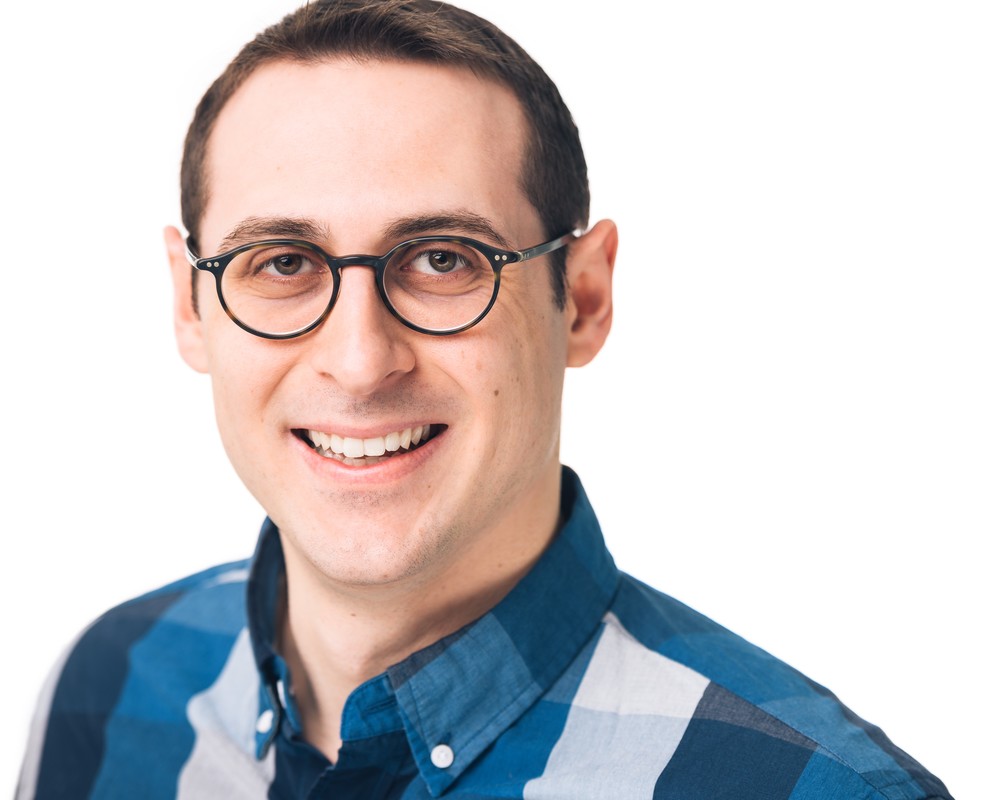 Jon Hyman
Cofounder & CTO, Braze
Jon Hyman is the cofounder and chief technology officer of Braze, customer engagement platform that delivers messaging experiences across push, email, in-app, and more. He leads the charge for building the platform's technical systems and infrastructure as well as overseeing the company's technical operations and engineering team. Prior to Braze, Jon served as lead engineer for the Core Technology group at Bridgewater Associates, the world's largest hedge fund. Jon met cofounder Bill Magnuson during his time at Bridgewater, and together they won the 2011 TechCrunch Disrupt Hackathon. Jon is a recipient of the SmartCEO Executive Management Award in the CIO/CTO Category for New York. Jon holds a B.A. from Harvard University in Computer Science.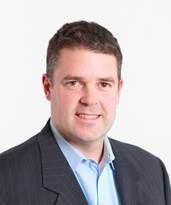 Pete Rogers
VP of MarTech, Merkle
Pete is a Vice President, Partner within Merkle's Technology Strategy team. He has 20 years' experience with marketing technology and CRM solutions. He has deep subject matter expertise in Data Management, Identity Management and Media Execution Technology. He has been with Merkle since 2006, starting in Merkle's Technology deployment team. In that time, he has designed and built 10+ Marketing Technology Solutions. These solutions range in complexity from small customer solutions to multi-terabyte prospecting databases. These solutions also include real-time decision management and offer management solutions. Pete has been the technology lead for 25+ technology assessments for Fortune 1000 organizations. His role was to interview key marketing and IT professionals within these organizations and make assessments and recommendations for their technology roadmap and vision. Before joining Merkle, Pete worked doing systems integration work for a large law firm and database consulting for a software company. He has a degree in finance from Bentley University.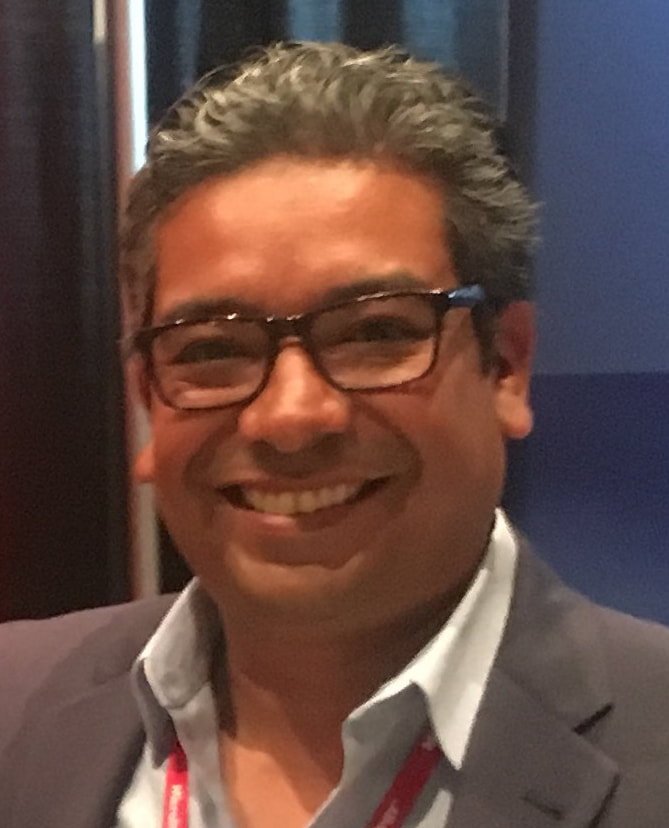 Richard Frausto
Certified Engineer, MicroStrategy
Richard Frausto focuses on partnering with companies in the region, to leverage data on the MicroStrategy platform to meet their corporate goals. With experience in data warehouse and MicroStrategy implementations, Richard has worked in various IT roles throughout his career, with the last 18 years focused on data-centric projects and MicroStrategy solutions. Richard has filled the positions of Business Intelligence Manager and MicroStrategy Architect at various companies in retail, restaurant, and education, interfacing with all lines of business. Richard studied Business Economics at the University of California, Santa Barbara and extended his education in Data Management, Programming, IT Management and Project Management at UCLA.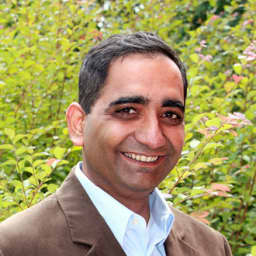 Shiva Kommareddi
Managing Partner, Core Compete
Shiva is the Managing Partner at Core Compete, a Big Data and Analytics consulting firm based in Raleigh, NC. Over the past 20 years, he has worked closely at the intersection of business, analytics and technology, leading a range of analytics and data engineering engagements in retail, media, travel and financial services industries. Prior to Core Compete, he was the head of product management at SAS Institute, managing a portfolio of industry leading solutions. He has graduate degrees from IIM Bangalore and University of Pittsburgh.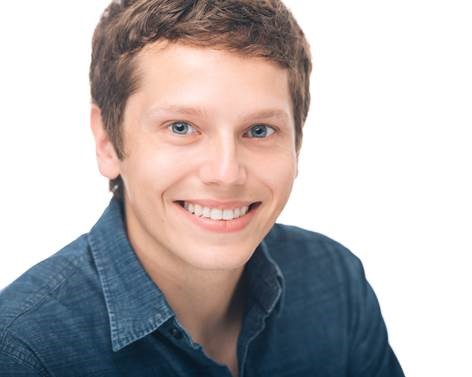 Spencer Burke
Vice President, Growth
Spencer Burke is the VP of Growth at Braze, customer engagement platform that delivers messaging experiences across push, email, in-app, and more. Braze powers cross-channel marketing for the world's largest enterprise and digital-first brands in 40 countries across six continents. He joined the Appboy team in 2011 and over the past six years has helped leading brands develop digital marketing and growth strategies. Previously, Spencer worked at PwC as a management consultant and has his Master's in Information Systems from the London School of Economics.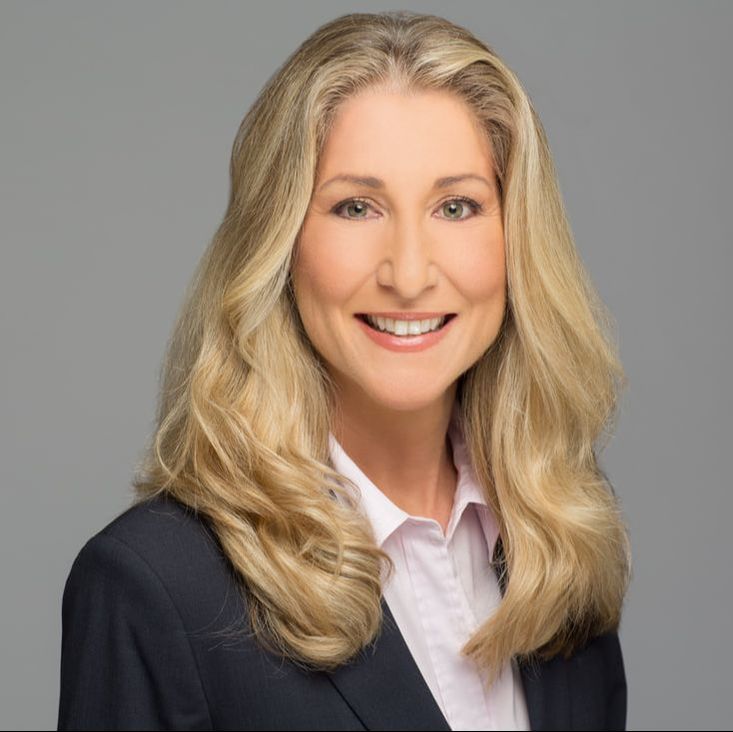 Tiffani Bova
Innovation Evangelist, Salesforce
Recognized in 2014 as one of the most Powerful and Influential Women in California by the National Diversity Council, Top 50 Marketing Thought Leaders by Brand Quarterly Magazine in 2016, and Inc. Magazine's 37 Sales Experts You Need to Follow on Twitter. Onalytica named her a top 100 digital transformation influencer, top 100 women in technology, and a top 100 future of work influencer. Tiffani has contributed to HuffPost, Harvard Business Review, Marketing Matters on Wharton Business Radio - SiriusXM, C-Suite Radio, and Forbes, plus various industry leading podcasts on sales, marketing, digital business and the future of business growth. She also has her own podcast called "What's Next with Tiffani Bova," a top 100 podcast on marketing, management and business on iTunes. Her latest book project as an author, "Growth IQ; Get Smarter About the Choices That Will Make or Break Your Business" was published a few weeks ago.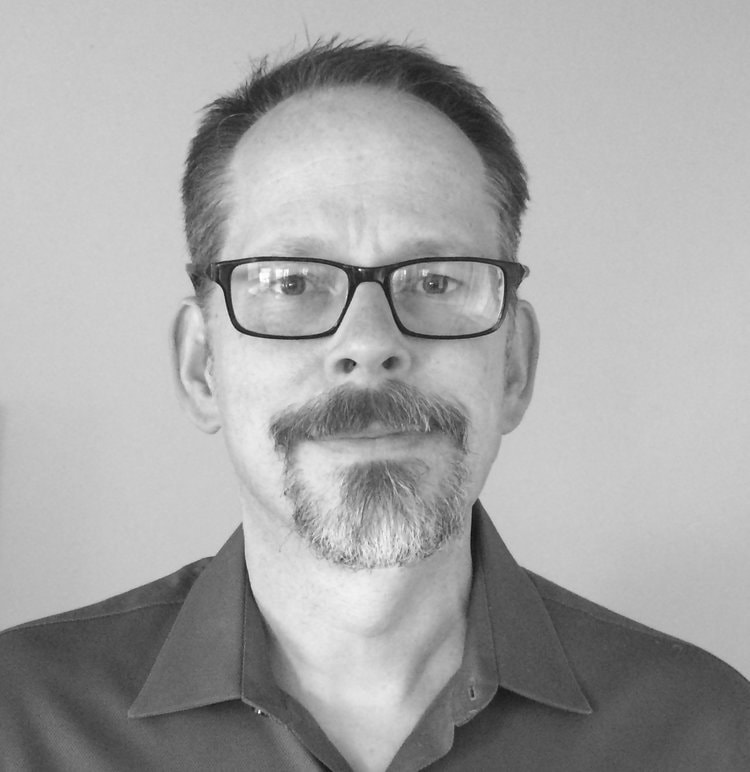 Tim Oates
Principal Data Scientist, ATOS
Dr. Tim Oates has his Ph.D. from the University of Massachusetts Amherst in the areas of artificial intelligence and machine learning. That was followed by a postdoctoral position in the MIT Artificial Intelligence Lab. Dr. Oates has published more than 150 peer reviewed papers in areas such as time series analysis, natural language processing, graph analytics, and machine vision. He has served as Chief Scientist for several startups, and consults extensively in a variety of industries on applications of data science, machine learning, and artificial intelligence.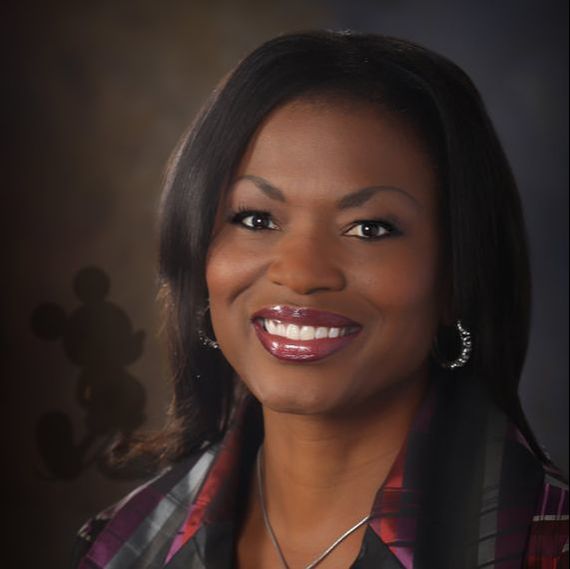 Tracey Powell
VP, Pricing, Disney Parks, Experiences and Consumer Products
Tracey Powell is VP of Pricing for Disney Parks, Experiences and Consumer Products, leading the Pricing and Revenue Management teams for Walt Disney World Resort, Disneyland Resort, and Disney Cruise Line. In addition, she supports the Disney Parks, Experiences and Consumer Products segment of The Walt Disney Company as a Center of Excellence. Throughout her 16-year Disney career she has exemplified Disney's commitment to enriching the lives of young people, serving as executive champion for the Disney Dreamers Academy with Steve Harvey & Essence Magazine, as well as on the board of A Gift for Teaching in Orlando, Fla. In 2017, she was a winner of Profiles in Diversity Journal's annual "Women Worth Watching" award.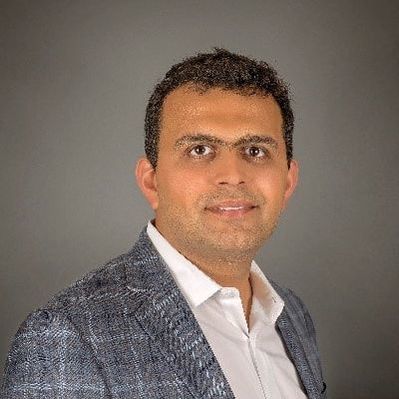 Vikram Mahidhar
Head of Artificial Intelligence, Genpact
Vikram Mahidhar is an entrepreneur, innovator and advisor. He leads Artificial Intelligence business at Genpact. His team is driving applications of computer vision, machine learning, computational linguistics and conversational AI capabilities across business process at Genpact clients. Vikram joined Genpact as part of RAGE Frameworks acquisition, where he was part of the executive team and built AI solutions business. Vikram has held several leadership positions at Deloitte building and commercializing products/services using emerging technologies including AI, mobile, advances analytics and others. He was a fellow at Accenture's Institute for Strategic Change. Vikram is an alum of MIT and Boston University.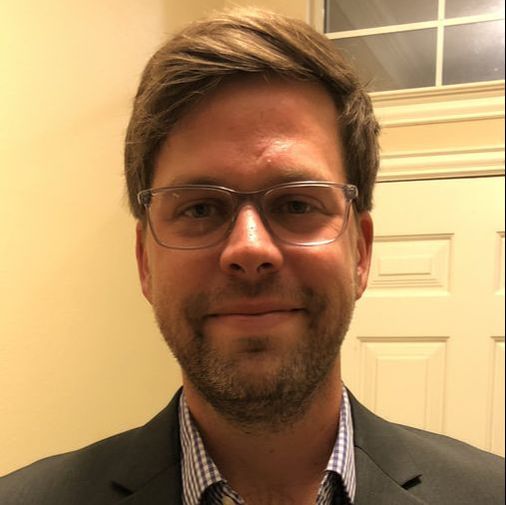 Will Vick
Artificial Intelligence Business Development Manager, HPE
Will has over 8 years in HPC, Big Data, & Artificial Intelligence workloads as well as how customers tailor these solutions towards their requirements. Will currently is the HPE Business Development Manager for Artificial Intelligence. He has worked in previous roles in Hyperscale server product management, Big Data, & HPC Solutions. Will is working to enable edge to cloud to core designs with partners & customers to enable A.I.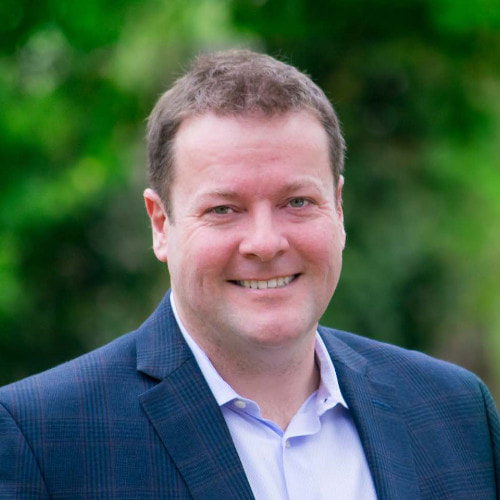 William Wash
Senior Solutions Architect, SAS Internet of Things Division
William loves to apply his passion for technology along with his experience across many industry verticals to solve his customer's challenges. William has been a marketing technology leader for over 20 years, building batch, real-time, and streaming marketing solutions. These solutions combine enterprise applications with enabling technologies. His career spans multiple industries including transportation, financial services, hospitality, gaming, retail, marketing services, and software. Always looking toward new technologies, William architects and delivers customer experience IoT solutions in his current role at SAS. In a world of ever changing demands William believes dynamic, analytically driven processes are required to support his customer's requirements.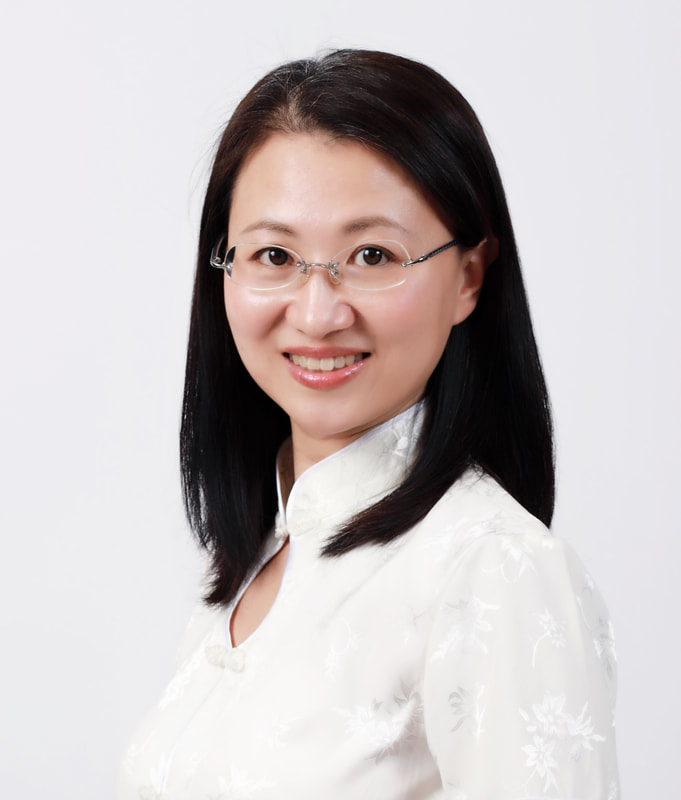 Yifei Zhu
Director of Data Science and Analytics, Acxiom
Yifei is Director of Data Science and Analytics at Acxiom Marketing Solutions. She leads Product Analytics initiatives that support strategic partnership development, by defining and prototyping analytics solutions and products based on the needs of partners. Prior to her current role, Yifei led Acxiom's Measurement solution for Digital Premium Publishers, and had extensive experience with advertising effectiveness research across multiple verticals, including retail, financial service, insurance, and auto. Yifei holds a Master's of Science degree in Sociology from University of California, Davis, and a Bachelor's of Arts degree in English Language and Literature from Beijing Foreign Studies University.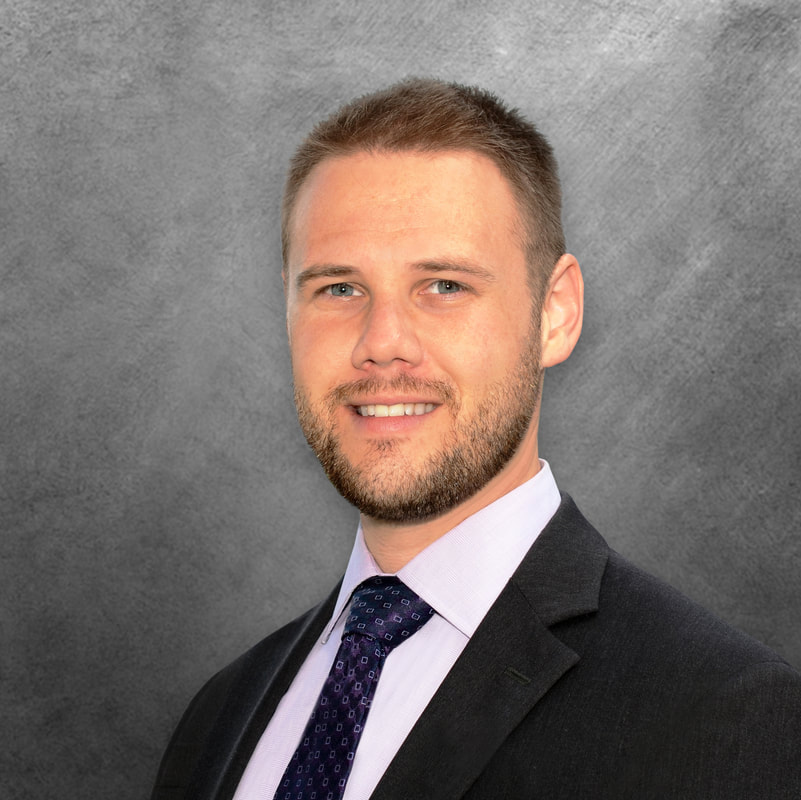 Andrew Wertheim
Sr. Analyst – Revenue Management and Analytics, Walt Disney Parks and Resorts
Andrew is a Sr. Analyst with Revenue Management & Analytics supporting Disney's Aulani Resort in Hawaii. He is also the Founder of Block City Labs, which specialises in blockchain research and consulting. Andrew has become Disney's resident Blockchain guru. Always open to deeper discussions on the topic, you can contact him at
Andrew.Wertheim@disney.com
.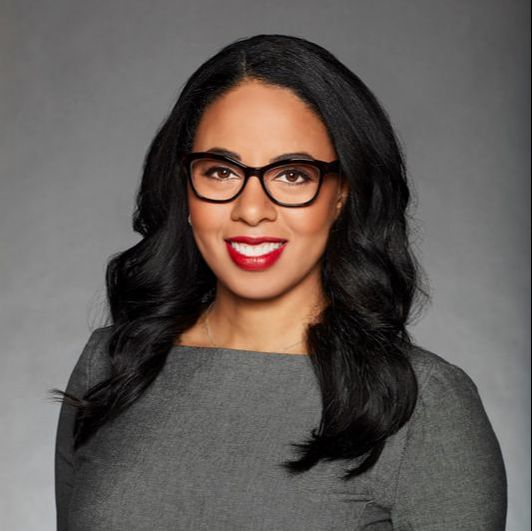 Anita Lynch
Vice President, Data Architecture & Analytics, Disney ABC Television Group
Prior to joining Disney, Anita was Head of Analytics at Amazon Prime Now, Director of Business Operations in the core media group at Yahoo, a Partner Specialist at Apple iTunes Business Operations, and a management consultant at Bain & Company. In her current role at ABC, she is responsible for building the capabilities to drive business impact through data-driven decisions across consumer research & experience, advertising sales, marketing and digital products. Anita sits on the boards of Harvard Business School Alumni and Harvard Alumni Association as Graduate School Director. She has a bachelor's degree in economics from Northwestern University, and an MBA from Harvard Business School.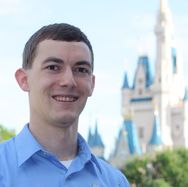 Ben Seavoy
Senior Operations Research Engineer, Walt Disney Parks and Resorts
Ben is an engineer on the Advanced Analytics team within Experience Insights & Analytics at WDP&R, working on projects that use forecasting, optimization, and simulation to help make and improve operational decisions. Since joining Disney in 2012 as part of the Industrial Engineering department he has supported a variety of clients, including Marketing & Sales, Transportation, and Disney Springs.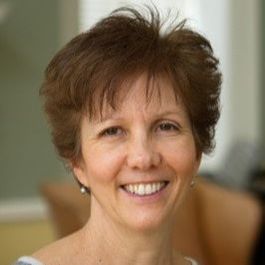 Bonnie Matosich
Vice President, Brand Development, The Walt Disney Company
Bonnie Matosich is Vice President of Brand Development for The Walt Disney Company, with responsibility for consumer insights and strategies to drive global growth of Disney, Marvel, Star Wars and ESPN. Prior to her current role, Bonnie held strategy roles with Disney Parks & Resorts and with Disney Consumer Products. She was an Engagement Manager at McKinsey & Company from 1992-1997. She obtained her MBA from the University of Virginia Darden Graduate School of Business, where she was received the Samuel Forrest Hyde Fellowship as the outstanding student, faculty award for academic excellence, and Strauss Cup for Marketing Excellence.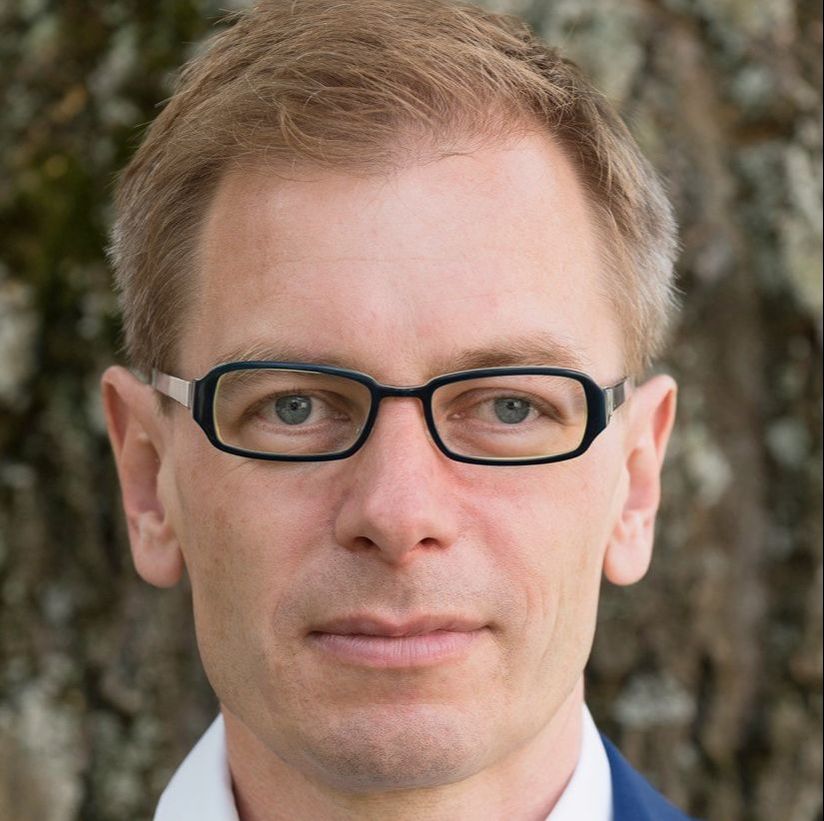 Christoph Hölscher
Professor, Chair of Cognitive Science, ETH Zurich
Christoph Hölscher is Full Professor of Cognitive Science at ETH Zürich since 2013, with an emphasis on Applied Cognitive Science. Since 2016 Christoph is a Principal Investigator at the Singapore ETH Center (SEC) Future Cities Laboratory, heading a group on 'Cognition, Perception and Behaviour in Urban Environments'. He holds a PhD in Psychology from University of Freiburg, served as honorary senior research fellow at UCL, Bartlett School of Architecture, and as a visiting Professor at Northumbria University Newcastle. Christoph has several years of industry experience in Human-Computer Interaction and usability consulting.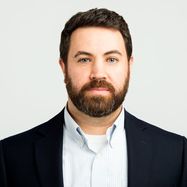 Ian Remillard
Director, Fan & Media Intelligence , ESPN
Ian Remillard is a Director of Media Intelligence at ESPN. Ian oversees ESPN's expanded efforts in acquiring, mining, organizing and analyzing social data. Ian's team is charged with providing insights across the company on ESPN's fans, brands, content, competition and business. The research tools and methodologies for understanding audiences and brands is continuously evolving and social data is a big part of the next generation of tools. As ESPN's business continues to advance, so to must the techniques used to provide the most comprehensive insights around all aspects of the business. Ian holds a bachelor's degree in Sport Management from SUNY Cortland and has been with ESPN for 13 years starting with the company as an intern in the Research and Sales Development group.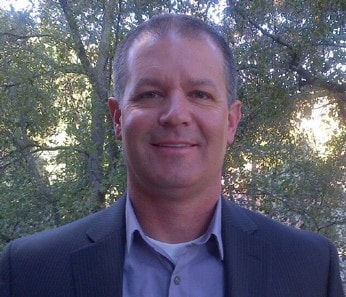 Jim Bowman
Vice President, Consumer Insights & Analytics, The Walt Disney Studios
Jim Bowman is a highly accomplished Consumer Insights & Analytics Executive with over two decades of experience working on both the client and agency sides of the business. He has personally conducted or commissioned a multitude of projects across a variety of industries and markets. Jim has been employed by The Walt Disney Studios for 19 years. In his current position as Vice President, Consumer Insights & Analytics, he functions as the strategic business partner for Home Entertainment, CRM, and Media (cross-Studio). He earned his BA in Business Administration, Marketing, from California State University, San Bernardino.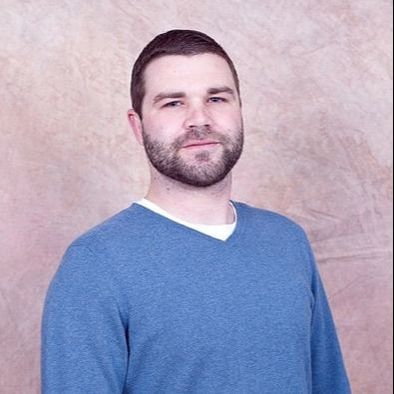 Josh Verseput
Senior Vice President LRWDigital
As a researcher and technologist, Josh leads LRW's Digital Analytics practice with a focus on integrated-data analytics and insights. Josh previously ran LRW's Technology Operations, and continues to serve as a strategic consultant to both clients and internal teams. Prior to joining LRW, Josh was involved with a variety of start-up companies, including web-based software applications and automation. He has also held positions in corporate marketing and strategic planning, in addition to developing a global platform for microcredit financing. Josh conducted his undergraduate and graduate work at the University of Southern California, and is certified in Lean Six Sigma.​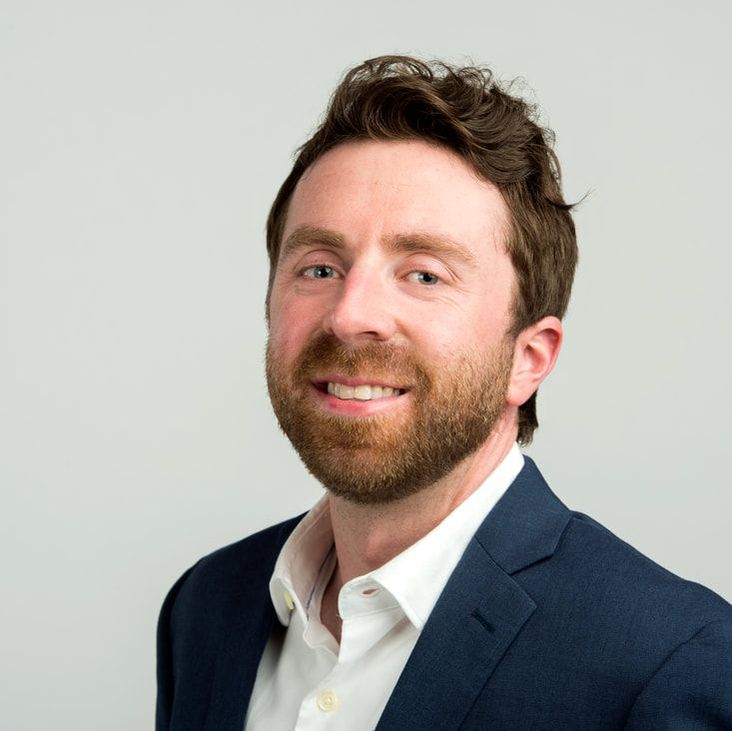 Kevin Hack
Manager, Social Intelligence, Fan & Media Intelligence , ESPN
Manager, Social Intelligence, Fan & Media Intelligence , ESPN Kevin currently oversees ESPN's social intelligence efforts within the Fan & Media Intelligence team as he supports key stakeholders across Marketing, Sales, Content, Affiliate and Communications. He joined the company in this newly created role in 2017 to lay the foundation for embedding capabilities across the business to identify actionable social insights and enable strategic decisions. Previously, Kevin led similar efforts at The Hershey Company to drive their global digital marketing advancement. Kevin is a graduate of the Haub School of Business at Saint Joseph's University in Philadelphia, PA, and currently resides in New York City with his wife.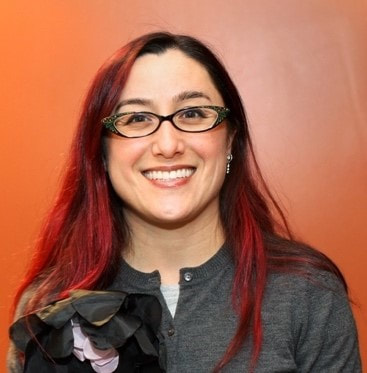 Kim Rory
Vice President, General Manager, Lieberman Research Worldwide
Kim brings 20+ years of marketing and market research experience, with particular expertise in entertainment research and research to support new product development. In addition to her extensive work in the media and entertainment category tackling both tactical and strategic questions, she was also a leader in the development of LRW's Ideation process and Actionability Workshops. Prior to joining LRW, Kim worked in marketing for an environmental testing equipment manufacturer and a small retailer. Kim received her BA in psychology from the University of California, Santa Cruz and her MA in psychology from Loyola Marymount University.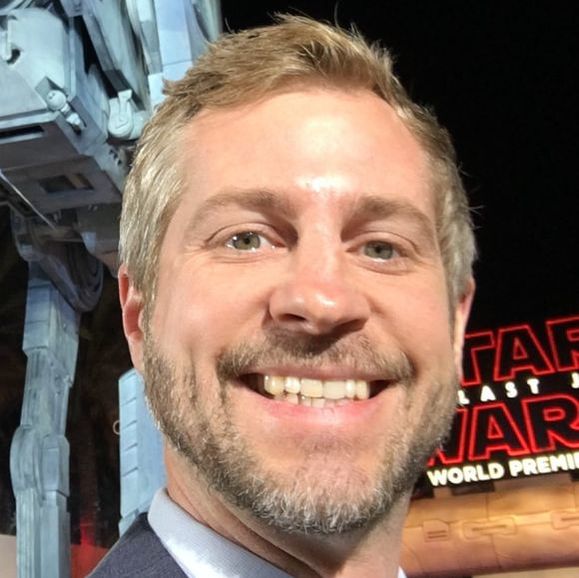 Krag Klages
Senior Manager, Advanced Analytics and Optimization, Walt Disney Parks and Resorts
Krag Klages has been in the digital advertising and analytics space for over 10 years, helping companies like eBay and Under Armour and most recently, Disney Parks and Resorts, architect, implement, and make use of digital ad-tracking and analytics technologies to better report on marketing performance. He currently leads the multi-touch attribution work for Disney Parks and Resorts and is always looking for new ways to use technology to better measure media effectiveness, consumer behavior, and business outcomes.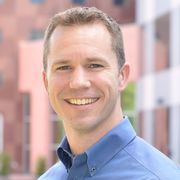 McKay Curtis
Sr. Principal, Decision Science, Walt Disney Parks and Resorts
McKay Curtis is Sr. Principal, Decision Science for Walt Disney Parks & Resorts. His work at Disney involves building analytical tools to help business units make optimal decisions. His primary projects have supported the resorts line of business at Walt Disney World. Additionally, he has taken an advisory role on several other projects that span multiple lines of business including the Walt Disney Studios, Disney Cruise Line, ESPN, ABC, and Disney Theatrical Group. Prior to joining Disney, McKay worked as a postdoctoral research associate at the University of Washington where he helped develop statistical methods to analyze data on Alzheimer's disease.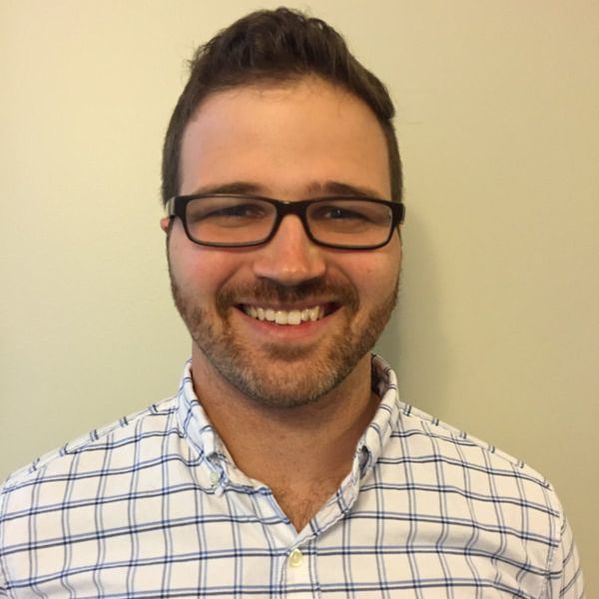 Michael Finney
Decision Science Consultant, Walt Disney Parks and Resorts
Michael Finney is a data scientist, statistician, and software programmer for Walt Disney World. His received his Bachelors in Science from University of Tennessee Knoxville in 2009 and PhD in from Clemson University in 2015 with a focus on experimental statistics. His current research interests include behavioral psychology, governance, and business theory.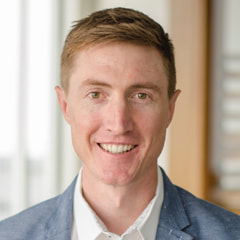 Stephen Thomas
Adjunct Assistant Professor, Queen's University
Dr. Stephen W. Thomas is an Adjunct Assistant Professor, the Director of Queen's Master of Management Analytics program, and the inaugural Director of the Queen's Master of Management in Artificial Intelligence program at the Smith School of Business at Queen's University in Kingston, ON, Canada. He holds PhD, MSc, and BSc degrees in Computer Science. His main interests are databases, data analytics, and natural language processing. His research has been published in IEEE Transactions on Knowledge and Data Engineering, IEEE Transactions on Software Engineering, Empirical Software Engineering, and others. He is a recipient of the Scotiabank Scholar research grant.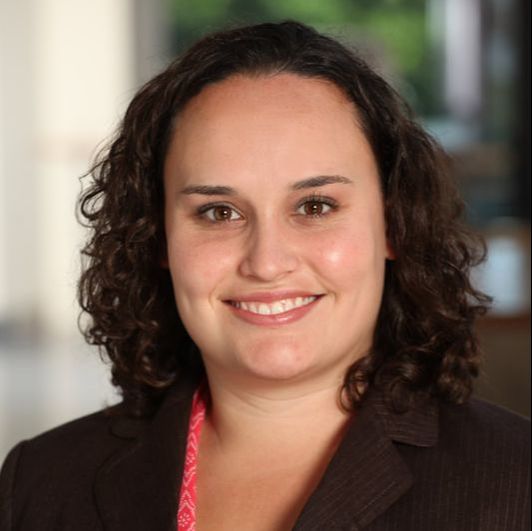 Tandy Thomas
Assistant Professor, Marketing, Queen's University
Tandy Thomas is an Assistant Professor of Marketing at the Smith School of Business at Queen's University. Her research examines how the social and cultural contexts in which individuals are embedded impacts their consumption behaviors. Her work is published in the Journal of Consumer Research and the Journal of Advertising and has been presented at numerous international conferences. Tandy received her PhD from the University of Arizona, teaches Consumer Behavior at the undergraduate level and Qualitative Research Methods and Consumer Culture Theory in the PhD program, and is a member Editorial Review Board for the Journal of Consumer Research.